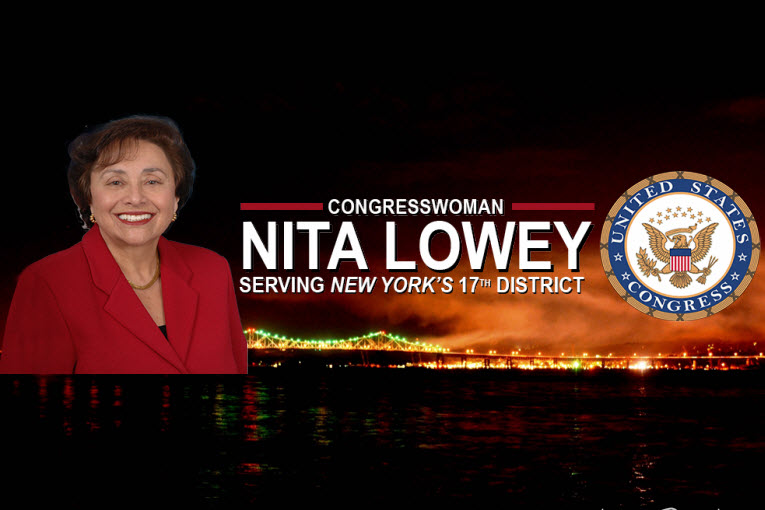 Head Start of Rockland operates at 25 sites and serves about 1,200 children –
more than 700 children remain on the waitlist
Quality and affordable early childhood education like Head Start is essential for working parents, and research shows children with preschool experience perform better in school
Bill will be considered in House Appropriations Committee this week
ROCKLAND, NY – Congresswoman Nita Lowey (D-NY17/Rockland-Westchester), Chairwoman of the House Appropriations Committee and Ouida Foster Toutebon, Executive Director of Head Start of Rockland, were joined by the parents of Head Start students today to discuss the fiscal year 2020 spending bill under consideration that would make historic investments early childhood education. They appeared at Spring Valley Head Start to emphasize the importance of investing in these child care and education facilities to impact lifelong outcomes for children across the Lower Hudson Valley.
"Every child deserves the opportunity to learn and grow in a supportive environment," said Congresswoman Lowey. "Access to affordable, high-quality child care not only helps the families of little ones who are struggling to make ends meet by providing a safe place for children during the day, it is also one of the smartest investments we can make. That's because children who have high-quality child care and are enrolled in early childhood services such as preschool and Head Start are better prepared for school and have improved outcomes as adults, including higher graduation rates and earnings."
The Fiscal Year 2020 Labor-Health and Human Services-Education (Labor-HHS) appropriations bill would provide nearly $20 billion for early childhood programs, an increase of $4 billion over current levels. It was passed out of the Labor-HHS Appropriations Subcommittee last week and will be considered in the full Appropriations Committee, which Lowey chairs, on Wednesday.
Specifically, the bill would provide:
Cost of living adjustments for Head Start staff;
An increase of $1.5 billion for Head Start and Early Head Start, which would fund an additional 80,000 slots nationally for infants and toddlers;
An increase of $2.4 billion for the Child Care and Development Block Grant, which would fund child care for nearly 300,000 additional children; and
An increase of $100 million for Preschool Development Grants to assist states in expanding capacity for preschool.
"Head Start of Rockland, Inc. wishes to express gratitude for the much-needed proposed funding for Head Start and Child Care," said Ouida Foster Toutebon, Executive Director of Head Start of Rockland. "The work and investment in young children are realized. Invest now and see the benefits flourish. We are excited about these proposed increases because they are needed."
Head Start of Rockland currently has 25 sites and serves about 1,200 children. With more than 700 children on a waiting list, Congresswoman Lowey is fighting in Washington to give Head Start of Rockland the funding they need to get more children in the classroom.
As Chairwoman of the House Appropriations Committee, the committee that writes all spending bills, Congresswoman Lowey knows that quality child care and early childhood education have enduring positive effects on entire communities that stretch far beyond the classroom. Not only would these proposed investments reduce an achievement gap among students, but they would increase future earnings and health outcomes while reducing crime, giving these children richer, more prosperous lives.
"Much work remains," said Congresswoman Lowey. "We will have to fight the Senate and President Trump, whose budget proposal for discretionary investments would jeopardize these important initiatives. I am up for the fight and look forward to bringing home substantial investments in child care to help New York families."