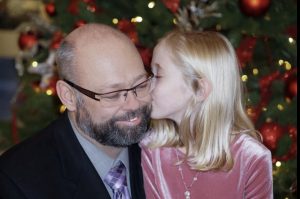 In an absolutely stunning turn-around, Madison Carey was a complete angel three days in a row!
Beginning on Monday, Madi got out of bed without complaining, made her bed entirely on her own, was cheerful, kind and did-not sass her mother!  She went to school, came home and did all of her homework without any delay or complaints.
On Two-dessert-Tuesday, this amazing child continued to spread peace and harmony throughout her household as her behavior shocked her parents, "Doug and I were absolutely stunned" said her mother Debbie Gandon who was clearly choked up with emotion, "This was a two-bottle Tuesday for Doug and me!"
By Wednesday, the couple in a drunken stupor, were served breakfast in bed, Madi cleaned the entire house, did laundry, cleaned out the garage, prepared dinner in the Crock Pot all before heading out the door to go to school.
"Il est essentiel de gérer les attentes des unités parentales", a déclaré Madison Carey. "Vous devez les endormir dans un sentiment de complaisance avant de revenir à la normale. Cela les empêche de deviner."
By Wednesday evening this exemplary behavior resulted in Madison Carey's mother being hooked up to an IV drip comprised of a purple sedative.
More  on this breaking story as it develops.